Education
Harma got her first singing experience singing in the Netherlands National Children's and Youth Choir. In 1996 she won the second prize in the Dutch National Prinses Christina Concours. She studied solo singing in The Hague with Maria Acda-Maas, Meinard Kraak, Manon Heijne and Barbara Hannigan. From time to time she had baroque singing lessons with Marius van Altena and masterclasses with among others Lucienne Bouwman, Margreet Honig, Tan Crone, Carolyn Watkinson and Noel Lee. She was also admitted to the orientation course of the Dutch New Opera Academy. In May 2003 she got her Bachelor of Music degree and she was allowed to study further for her Master's degree, which she obtained in 2005.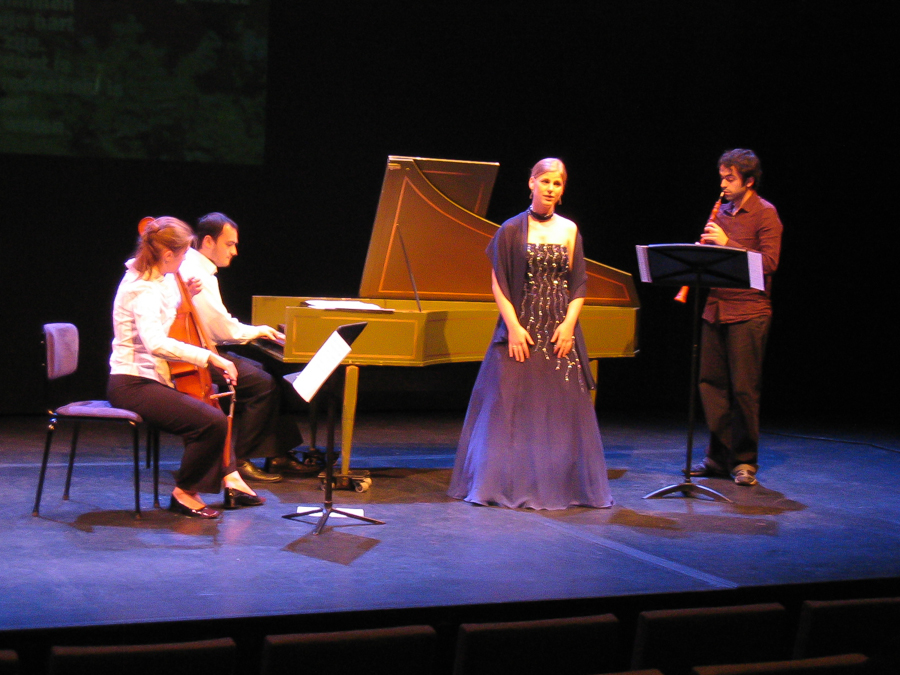 Performances
Harma specializes in both musica antiqua (medieval, renaissance and baroque) and in contemporary singing. She regularly performs pieces written by both upcoming and well-known composers. She took part in projects like the Young Composer's Meeting in Apeldoorn and the Summer Academy of the NJO, where the opera Writing to Vermeer by Andriessen was being performed. As a soloist she sang a.o. Jephta by Carissimi, Weinachtsoratorium by Bach, Requiem by Fauré, Stabat Mater by Pergolesi and In The Beginning by Copland. She took part in a tour of the Dutch Wind Ensemble as a soloist.
In October-November 2003 she sang and played the lead part in Inanna, a music theatre piece by Louis Andriessen, which was being performed by ZTHollandia, directed by Paul Koek. In 2004 she participated in a.o. "Opera uit het Hart" and she sang with Ensemble '88. In 2006 she sang and played in the opera "Alzheimer" by Chiel Meijering and in 2007 she played the role of "Spiegelbeeld" in "Pontormo" by Niels Berentsen. In 2005 she made her solo debut in the Concertgebouw in Amsterdam with the Concertgebouw Orchestra, conducted by David Robertson, in "Tao" by Louis Andriessen.

Ensemble
Since September 2004 Harma forms a trio with two recorder players, ÆroDynamic, with which she performs an exciting combination of contemporary and medieval music. This trio was a finalist in the International Chamber Music Competition in Almere, 2005, and won second prize in the IXth International Competition of Contemporary Chamber Music in Krakow, Poland. ÆroDynamic played in some of the greater concert halls of The Netherlands, like the Concertgebouw and the Muziekgebouw aan 't IJ. In 2012, ÆroDynamic's first CD was released, "The Garden with Countless Windows".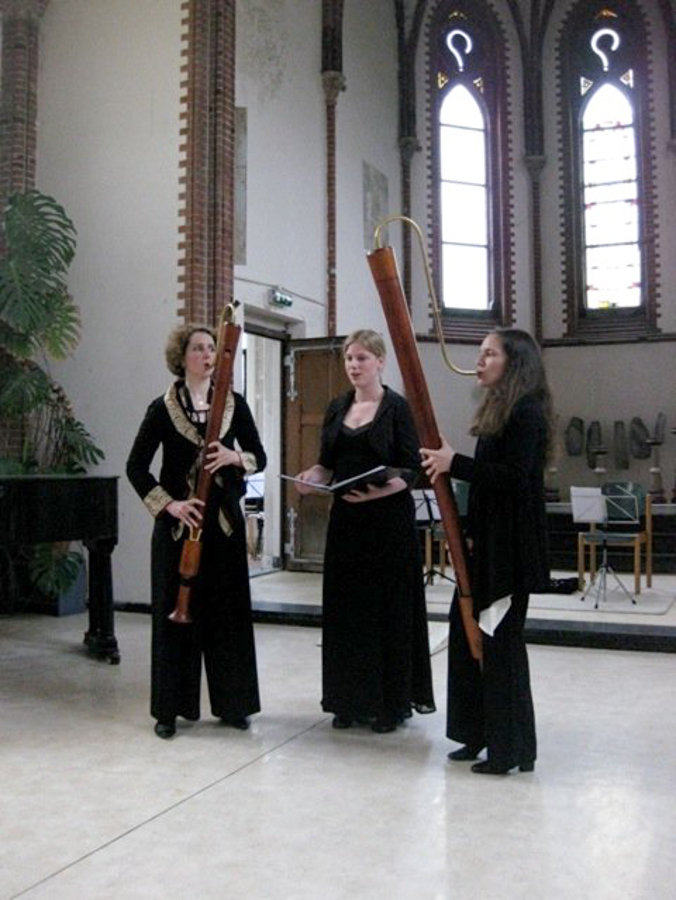 In 2014, Harma founded the Phoenix Trio together with singers Nathalie Mees and Sarah Mareels. This vocal ensemble performs a cappella music from the Renaissance and the twentieth century. Harma also forms the duo Sense with Elly van Munster (lute/theorbo/romantic guitar). Sense performs both baroque music and romantic repertoire.